Pacific Grove High School
Class Of 1973
Welcome to the official Web site for the Pacific Grove High School Class of 1973!
Thanks to all those who attended our 45th!
We are working on a plan to hold YEARLY reunions rather than wait five years between them. Watch for photos of the 45th reunion to be posted to this site soon, and for a questionnaire asking you what dates and venues you'd be most interested in for a yearly get-together. We know schedules and budgets are often tight, so we hope to keep events flexible and affordable.
Go Breakers!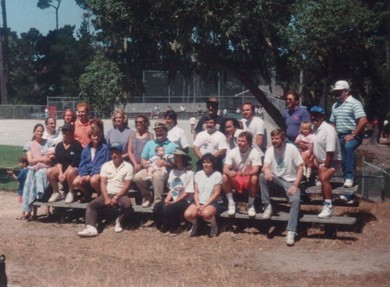 1993 Group Shot at George Washington Park (20th Reunion)
Join the Pacific Grove High School Alumni Association!
Go to PGHigh.pgusd.org/alumni for an application form.
Links to other PGHS class web sites:
Class of 1971: www.pghsclassof71.com
Class of 1972: Visit their Facebook page!
Class of 1974: www.pacificgrove74.com
If you know of any other classes with active sites, let Beth know so that they can be posted here.