Pacific Grove High School
Class Of 1973
Welcome to the official Web site for the Pacific Grove High School Class of 1973!
We'll bet there are people you hadn't thought of in decades on our class list (click on "Find Classmates" at upper left). If we're missing your name or a friend's name, if you can't log on, or if for some reason you'd like to be removed from the site, click on "Contact Us" at left and send us an e-mail.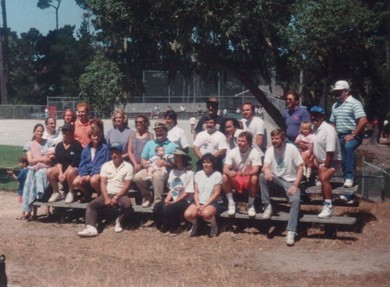 1993 Group Shot at George Washington Park (20th Reunion)
Join the Pacific Grove High School Alumni Association!
Go to www.pgusd.org/alumni for an application form.
Links to other PGHS class web sites:
Class of 1971: www.pghsclassof71.com
Class of 1972: Visit their Facebook page!
Class of 1974: www.pacificgrove74.com
If you know of any other classes with active sites, let Beth know so that they can be posted here.