Pacific Grove High School
Class Of 1973
Welcome to the official Web site for the Pacific Grove High School Class of 1973!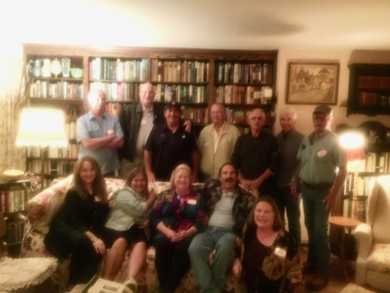 2021 Wine-and-Cheese Get-Together: Standing: James Keith, Doug Snider, Frank Grillo, Bill Wetle, Bill Russo, Ken Hodson, Al Edwards. Seated: Shannon Johnson, Velma Peña, Annette Estes, Joe Favaloro, Beth Penney. If you were there, send me your photos! I hope they are less fuzzy than mine. I'll upload them to the "Photos" page.
Join the Pacific Grove High School Alumni Association!
Go to https://www.pghsaa.org for an application form.
Links to other PGHS class web sites:
Class of 1971: www.pghsclassof71.com
Class of 1972: Visit their Facebook page!
Class of 1974: www.pacificgrove74.com
If you know of any other classes with active sites, let Beth know so that they can be posted here.